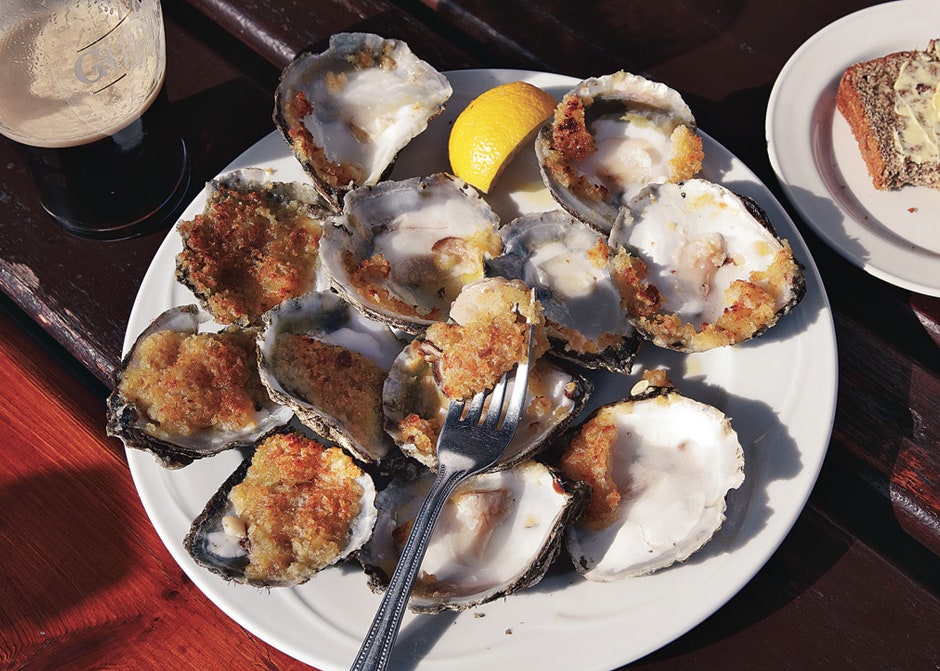 Enjoy this dish alongside homemade soda bread
MAKES 12 SERVINGS
Ingredients
½ cup fresh breadcrumbs made from crustless white bread
2 ½ tablespoons unsalted butter
½ small garlic clove, pressed
¼ teaspoon Pernod or other anise-flavored liqueur (optional)
12 oysters, freshly shucked and reserved on half shell with juices
Lemon wedges
Preparation
Step 1
Preheat broiler. Place breadcrumbs in small bowl. Melt butter in small saucepan over medium heat. Mix in garlic and Pernod, if desired. Pour butter mixture over breadcrumbs; stir to combine.
Step 2
Place oysters in their shells on large rimmed baking sheet. Sprinkle breadcrumb mixture over. Broil until crumbs are golden, about 3 minutes. Transfer oysters in shells to plates. Serve with lemon wedges.
We want to know what you think...
Please write a comment if you tried one of our recipes and let us know what you think. Don't forget to share with your friend s!